MARY-JO MOHL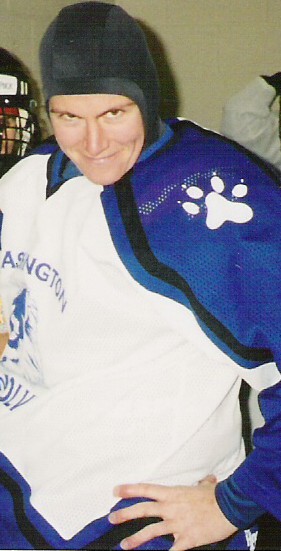 Number: 32
Position: where the action is
Shoots: right
Birthright: queen of everything
Hobbies: lording it over the peons
Favorite team: mine
Favorite hockey player: Duh! Me
Favorite food: caviar and champagne
Years playing hockey: <1 year
Memorable hockey experience: Well, umm, even though I've only been playing one year I was part of that team that won the championship in 2001-2002, and, ummm, it was, like, really fun. Don't bother to do the math, just trust me.