---
Club History

The Washington Women's Ice Hockey club was founded in 1976 when a few enthusiastic women decided it was time to start a team. With only 10 recruits in the whole Washington area, the new team was formed.
The next year, the team found a sponsorship from a local company, Redcoats, Inc., and called themselves the "Red Coats for nearly 15 years. In the same year, they joined the Mid-Atlantic Women's Hockey League (MAWHL) and began playing against teams up and down the Eastern Seaboard such as the Delaware Bobcats and Philadelphia Ice-Centennials.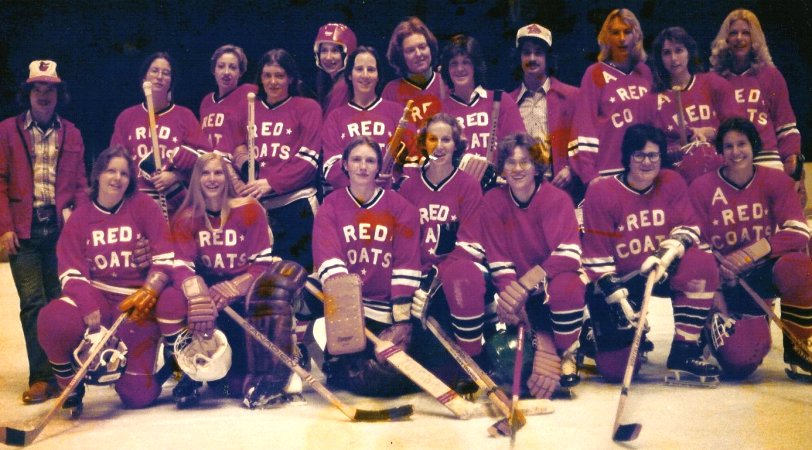 In 1979, the first girls/women's national championships were held in Buffalo, New York The Redcoats did not go to that tournament, but the next year, the 1979-80 season, they won the South Division of the MAWHL, rented a bus with members of the Delaware Phoenix and drove to Lake Placid New York to play in the senior B division of the National Championship tournament. The previous year, the members of the U.S. Men's team achieved a miracle by beating the Soviet Union and winning the gold medal; one year later, the girls and women of the Redcoats were performing miracles of their own by being at the tournaments alongside boys teams. Current Wolves President Kim Alfriend, then a 14-year-old goalie playing with a local boy's team, received permission from her parents to travel with the team. The Redcoats won several MAWHL regular season and playoff championships over the next few years and played in several more National Championship tournaments.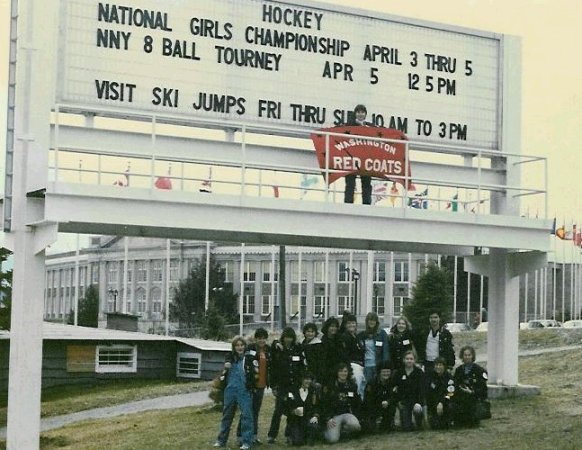 In 1994-95, the club changed its name to the Washington Wolves and adopted its current white, blue, and black color scheme.
In 1997-1998, the Wolves entered a second team into the newly-created B division of MAWHL.
In the 2000-2001, the Wolves entered a third team into the newly-created C division of MAWHL, thus becoming the only MAWHL club with three teams. A distinction we still hold.
30 years since our founding, we still skate at Wheaton, but now on the new indoor rink as well as the outdoor rink. We have three teams and over 45 players and our B team is now eligible to compete for the National Championship at the newly-created Senior C level.
Would you like to be part of this history?